WORLD℠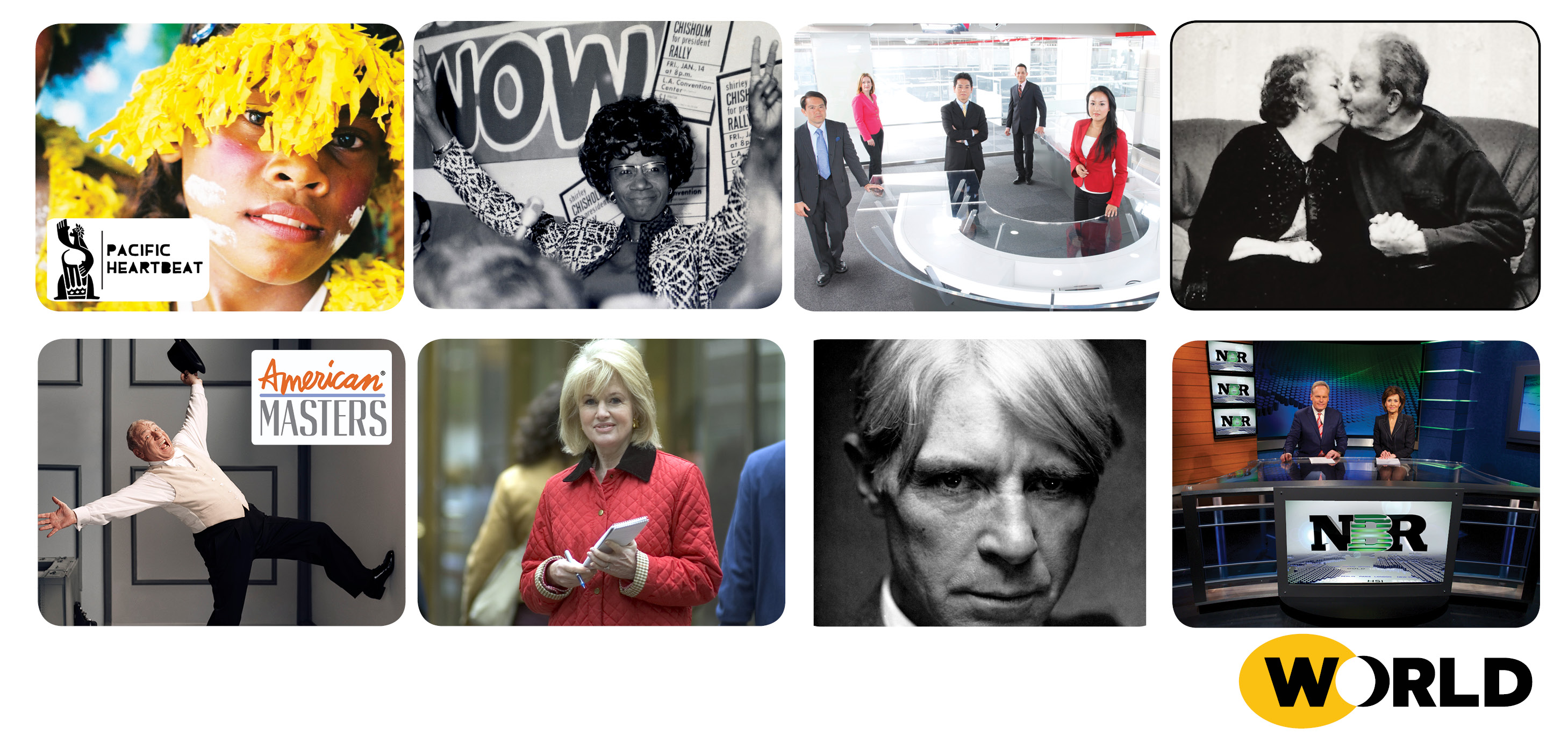 WORLD℠ is a 24/7, full service multicast channel featuring public television's signature nonfiction documentary, science and news programming complemented by original content from emerging producers. Launched in August 2007, WORLD is produced and distributed by WGBH/Boston, American Public Television(APT) and WNET/New York in association with Public Broadcasting Service (PBS) and the National Educational Telecommunications Association (NETA). WORLD is distributed by APT and is broadcast with coverage reaching nearly two-thirds of the United States.

WORLD's television channel features such public television favorites as NOVA, Frontline, PBS Newshour, Nightly Business Report, Pacific Heartbeat, Nature, Independent Lens, P.O.V., NHK Newsline, Voces, Scully/The World Show, AfroPop, and Consuelo Mack: WealthTrack. These programs are scheduled within seven days of their original broadcasts and include several exclusive broadcast premieres from independent and diverse program producers.

WORLD is always expanding its public television library with content from new film and multimedia creators, public television stations, news sources and a number of individual producers. Programs for WORLD include the exclusive 52-week documentary series America ReFramed; the first-ever broadcast of the Aspen Institute's Ideas Festival presentations – The Aspen Institute Presents; and, other programming unique to the channel featuring a number of topical, timely special reports and productions.

The goals for WORLD's ongoing expansion include the development, curation and creation of content which complements the programming seen on primary public television channels. With WORLD, local public television station licensees are able to provide two to three times more independent, nonfiction programming than is featured on most of their primary channels. By enhancing the already strong WORLD schedule with productions from independent producers, the channel is designed to provide viewers with independent voices telling personal stories from around the globe. This sharing of stories, complemented by active "subsites" on the channel's companion website at WORLDchannel.org provides active engagement with content featuring global communities, scientific advances, revelations of history, natural wonders, lives of the great and the unsung and perspective on today's headlines and critical issues around the world.

Key to broadening the audience has been editorial input from public television stations and an important array of organizations committed to civic engagement and representative of the changing American demographic. Partnering with the National Minority Consortia (NMC) — including the Black Public Media (BPM), Center for Asian American Media (CAAM), Latino Public Broadcasting (LPB), Pacific Islanders in Communications (PIC), Vision Maker Media, and the Center for Asian American Media — WORLD also collaborates with independent film organizations, film and multimedia creators, news sources and individual producers. Together with public television station leaders, representatives from these organizations have contributed to the design and development of project content focused on timely issues appealing to current and fresh audiences. The website at WORLDchannel.org offers increased content which complements the broadcast programming to provide relevant, issues-oriented value through additional media platforms. These include streaming full-length and short-form video, producer bios, program overviews and images as well as links to producer websites for more content. In addition, viewers may customize the site to receive their local station's WORLD broadcast schedule, connect to other signature series website and link to social media sites.