Paul Higgins
Vice President, Finance, and Chief Administrative Officer

---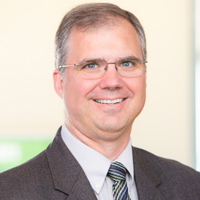 Paul Higgins, Vice President, Finance, and Chief Administrative Officer, oversees all financial and operation administration duties across the company's lines of business.
Previously, Higgins was Chief Financial Officer at Project Bread – The Walk for Hunger, Inc., a non-profit providing access to food for people who are food insecure. He also served as VP of Finance at Politico, a media company focused on news and information related to politics and public policy.
The bulk of Higgins' career was at WGBH, America's preeminent public broadcaster and the largest producer of PBS content, where he served in a number of key financial roles for nearly 20 years. Most recently, he was the Managing Director of Production Finance and Operations, reporting to the CFO. Prior to that, he played a leading role in WGBH's Children's Programming department.