American Public Television Announces Promotion of Anand Kavalapara to Vice President, Technology
Effective January 3, 2022
Kavalapara has been with APT for the previous two decades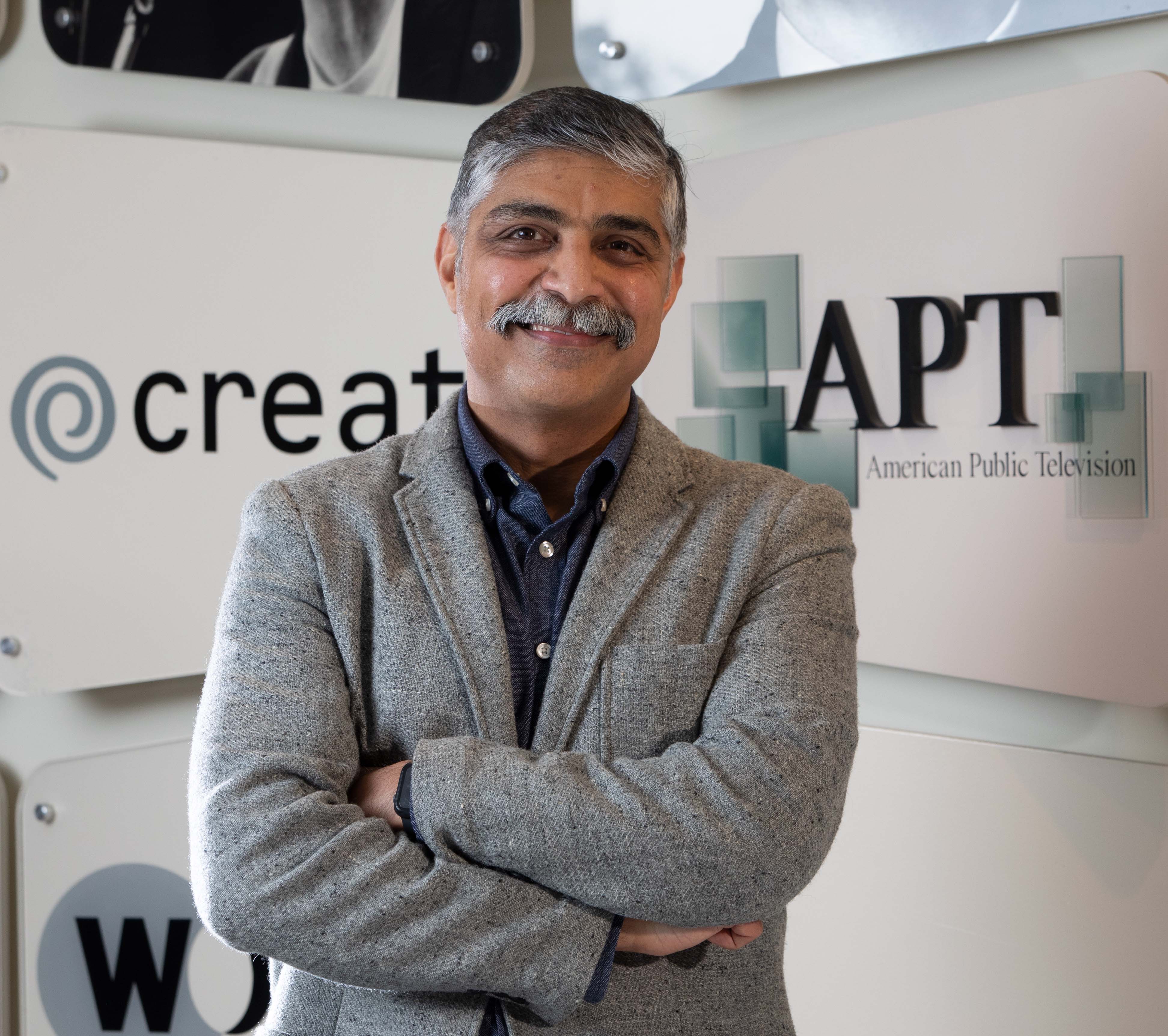 BOSTON, MA (December 22, 2021)
– American Public Television (APT), the leading syndicator of content to U.S. public TV stations nationwide, today announced the promotion of Anand Kavalapara to the position of Vice President, Technology, effective January 3, 2022. Reporting to APT president and CEO Cynthia Fenneman, Kavalapara will lead the IT and Distribution Services departments, and be responsible for technology strategy, operations and data system management to deliver APT's extensive content and new initiatives to the public television system. Kavalapara has been central to APT for two decades as the Director of Systems, leading important and visionary projects in business application development, network security, video file workflow and website redesign and functionality. His recent public media system-wide successes undertaken on APT's behalf include the sIX Interconnection project and EIDR API development, as well as Media Manager integration for the new APT in Passport digital streaming initiative for public television members.
He succeeds Gerry Field, who will retire at the end of January 2022 after 14 years at APT. Since 2007, Field has led tremendous change at APT and for stations including the transition to HD videotape, migration to HD satellite feeds, transition to file format, Create TV's transition to widescreen SD in 2015, steering committee planning work for the then new interconnection project (that became sIX), exciting productions such as the
London's New Year's Day Parade
live broadcast, the first full API integration with sIX vendors, APT and Create website redesigns, Bento tools and plugins for station promotion of APT content, and APT content in Passport.
Prior to APT, Kavalapara served as an IT consultant, and as a systems analyst at ITC Infotech in Bengaluru, India and Iselin, New Jersey. An avid photographer, Kavalapara lives with his family in Braintree, Massachusetts. He has a bachelor's degree in Physics and a master's degree in Computer Applications from Bharathidasan University in Tamil Nadu, India.
"I am delighted to elevate Anand to his new role, as he has been such an integral part of the day-to-day technical operations and provided forward-thinking work for APT's core and expanding businesses. Anand is a skilled problem solver, devising creative and resourceful solutions to complex technology issues," said Fenneman. "For many years, Anand has worked closely with Gerry, to whom we wish the best as he embarks on his new adventures in retirement and consulting work, and thank him for his leadership in implementing transformational file and cloud-based systems that fit the ever-evolving needs of the public media system."
"Anand's great talent is his ability to adapt appropriate technology to meet specific needs. He has long been a central force in APT's digital transformation, and I'm so pleased he'll continue to lead the company into its next phase," said Field.
"I am excited to take on this new role as Vice President, Technology with APT. Technology plays a pivotal role in the media industry and the change is constant. I look forward to contributing to APT's success in its technology initiatives and new business ventures," said Kavalapara.
More information at
APTonline.org
. Press release and photography are available at
APTonline.org/press.
###
About American Public Television
American Public Television (APT) is the leading syndicator of high-quality, top-rated programming to the nation's public television stations. Founded in 1961, APT distributes 250 new program titles per year and more than one-third of the top 100 highest-rated public television titles in the U.S. APT's diverse catalog includes prominent documentaries, performance, dramas, how-to programs, classic movies, children's series and news and current affairs programs.
Doc Martin, Midsomer Murders, America's Test Kitchen From Cook's Illustrated, AfroPoP, Rick Steves' Europe, Pacific Heartbeat, Christopher Kimball's Milk Street Television, Legacy List with Matt Paxton, Front and Center, Lidia's Kitchen, Kevin Belton's New Orleans Kitchen, Simply Ming, The Best of the Joy of Painting
with Bob Ross, James Patterson's
Kid Stew
and
NHK Newsline
are a sampling of APT's programs, considered some of the most popular on public television. APT also licenses programs internationally through its APT Worldwide service and distributes Create®TV — featuring the best of public television's lifestyle programming — and WORLD™, public television's premier news, science and documentary channel. To find out more about APT's programs and services, visit APTonline.org.
Press Contacts:
Olivia Wong
APT Vice President, Marketing and Communications
Olivia_Wong(at)APTonline.org
Hunter Kossodo
Public Relations Associate
Hunter_Kossodo(at)APTonline.org