Create Crafts Challenge 2020 Winners List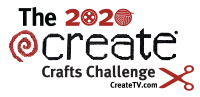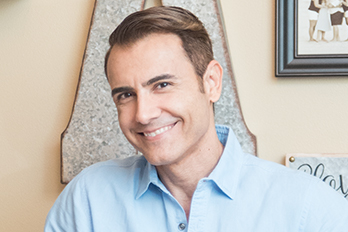 Grand Prize Winner:
Martin Amado
Sunrise, Florida Watches South Florida PBS
martin@martinamado.com
https://youtu.be/pW5qJCoG8Wc
DIY DESIGN with Martin Amado – Learn how to make a Rustic Candleholder DIY Project with materials you can find at a home improvement store.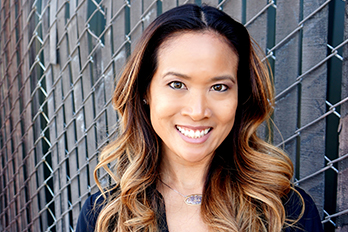 Second Prize Winner:
Dinah Wulf
Anaheim, California Watches KLCS
dwulf@diyinspired.com
https://youtu.be/X6ftlkr6w0g
Easy DIY Paper Pop Out Gift Box
Additional Finalists:
John Kreml
Willow Springs, Illinois Watches WTTW
Kremljohn2@gmail.com
https://www.youtube.com/watch?v=HOPp0jxXRxc
Artist Blacksmith John Kreml demonstrates how to turn a 16 gallon sphere into a pumpkin, using welding, sawing and filing techniques
Jo-Ellen Matthews
Indialantic, Florida Watches WUCF
joellenmathews@yahoo.com
https://youtu.be/oqbHgQJy2GA
Printmaking with Plants, Thread and a Gel Plate
Tom Scarlett
Bedford, Indiana Watches WTIU
scarlettcustomknives@gmail.com
https://www.youtube.com/watch?v=Ut6OVVgBxws&t=1s
Handmade wooden pocket knives…that's right, all wood! And they fold and unfold just like the steel kind. Truly one of a kind!
Christiane Ross
Knoxville, Tennessee Watches East Tennessee PBS
christianeedross@gmail.com
https://youtu.be/YcMg5f_BAh8
Quick & Easy Pearl Hand Knotting with Christiane Ross
Bob Kane
Syracuse, Utah Watches PBS Utah
bigraptor@yahoo.com
https://youtu.be/H7W8Wa89wlI
Bob Kane Wood Carving Project
Kenya Findlay
West Hartford, Connecticut Watches Connecticut Public
kenyafindlay@yahoo.com
https://youtu.be/rlyidk-_a5o
Kenya's Eclectic Resin Jewelry Tutorial!
Max Mendez
Chula Vista, California Watches KPBS
Maxmendez454@gmail.com
https://youtu.be/0Mx6nnd5mW4
Max Mendes at home Car Reupholstery 101
Sandi Barrett
Marlborough, Massachusetts Watches WGBH
barrettscustomedesign@gmail.com
https://youtu.be/nwtLXPbVK_8
Knit Dress Fabric Options – How to Choose the Correct Knit for Sewing a Swing Dress
Sydney Garrett-Hayes
Lebanon, Ohio Watches WCET
attractyourreality@ymail.com
https://www.youtube.com/watch?v=K1Jm6flSUM0&feature=youtu.be
Repurposed Hickory Wood Chickadee House
Christine Adams
Wallkill, NY Watches WNET
blacksheeparts72@gmail.com
https://youtu.be/QqxrYS-gcns
Intro to Flat Felting with Christine Adams of Black Sheep Arts
Mickelle Martin and Andy Christensen
St. George, Utah Watch PBS Utah
film@mickellemartin.com; sheriffoneknobi@gmail.com
https://youtu.be/8SS_uOM7IzI
Andy's Wooden Toys
Kristin Gambaccini
Medina, Ohio Watches WVIZ
perfectlydestressed@yahoo.com
https://youtu.be/PqRWJbq0xhI
Basket Light and Plant DIY from Kristin @PerfectlyDeStressed
Susan Bailey
St. Augustine, Florida Watches WJCT
turtlesoupbeads@comcast.net
https://youtu.be/fdySeAmpdAc
Tip Clip
Carmenita Helligar
Burbank, California Watches KVCR
carmenitahelligar@gmail.com
https://youtu.be/upNl95pRVL4
The beautiful Anna Rose paper flower tutorial
Allegra Dougherty
Los Alamos, New Mexico Watches New Mexico PBS
chalkyloki@gmail.com
https://www.youtube.com/watch?v=X5rJAKgfrNA
Allegra Dougherty's Pipe Cleaner Creatures
Kathy Wickham
Hardy, Virginia Watches Blue Ridge PBS
Skrappykats18@gmail.com
https://youtu.be/KHrUzY-lQ8g
Easy diy Fabric Wine Coasters